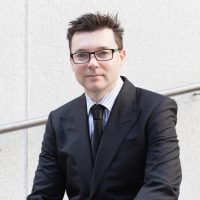 Family Law Panel
What would the ideal family law system look like?
Abstract:
The Australian Law Reform Commission has been asked to conduct a major review into the family law system in Australia.  While changes to both the Family Law Act and family and relationship support services have attempted to keep pace with the changing needs of families, including the successful introduction of mandatory mediation for parenting matters, there have also been a raft of inquiries over recent years pointing to the need for systemic and significant change.   Families unable to resolve their family dispute matters – parenting and/or property – frequently present with a range of other issues in their lives (e.g., mental health issues, substance/alcohol abuse, allegations of family violence or abuse, economic and other transitional stressors). When we look across the Family Law (Services) System in its entirety – from the Family Relationship Centres through to the Courts, and all the other service/program intersections in between – how can we make the journey for families trying resolving their disputes 'better' than it currently is?
Watch the full video of the panel discussion below:
Biography
Bruce Smyth is Associate Professor of Family Studies with the Centre for Social Research & Methods, Australian National University in Canberra. He has published widely on post-separation parenting, especially shared-time parenting. His most recent projects include: the high-conflict post-divorce shared-time family (funded by the Australian Research Council); naming and working with entrenched inter-parental hatred (with Prof Lawrie Moloney & Dr Steven Demby); the meaning of home to children and young people (with Prof Belinda Fehlberg [lead CI], A/Prof Kris Natalier & Dr Monica Campo); and a mapping exercise of divorce Smartphone apps in Australia (with Prof Belinda Fehlberg). In June this year, Bruce was awarded the Stanley Cohen Distinguished Research Award from the American Association of Family & Conciliation Courts (AFCC) in recognition of outstanding research and/or research achievements in the field of family and divorce. He is currently on the editorial boards of Family Court Review; the Journal of Family Studies; Australian Journal of Family Law; and Family Law Review.
Rachael Field is a Professor in the Bond University Law School, a member of the Executive of the Bond Centre for Professional Legal Education and Co-Director of the Bond Dispute Resolution Centre. Her areas of research expertise include dispute resolution, family law and domestic violence and legal education. Rachael is an Australian Learning and Teaching Fellow and a Senior Fellow of the Higher Education Academy. She founded the Australian Wellness Network for Law in 2010 and co-founded the Australian Dispute Resolution Research Network which has developed a vibrant Blog and annual Forum. Rachael is the author of four books and has a research portfolio of more than 85 scholarly publications. Rachael has volunteered at Women's Legal Service in Brisbane since 1993, and has been president of the Service since 2004. In 2013 Rachael was named Queensland Woman Lawyer of the Year.
His Honour Judge Matthew Myers AM is a Judge of the Federal Circuit Court of Australia and an Adjunct Professor at the Faculty of Law, University of New South Wales. Judge Myers became the first Indigenous Australian to be appointed to the Federal Court in 2012. In 2017, Judge Myers was appointed as Commissioner to the Australian Law Reform Commission Inquiry into Incarceration rates of Aboriginal and Torres Strait Islander peoples. Judge Myers holds a Bachelor of Arts and a Bachelor of Laws from the University of New South Wales, a Master of Applied Law (Family Law) from the College of Law and a Vocational Graduate Diploma of Family Dispute Resolution from Bond University.
Dr Andrew Bickerdike was appointed as a part-time Commissioner of the Australian Law Reform Commission in June 2018, to the Review of the Family Law System. Andrew is also CEO of Relationships Australia Victoria and Board Chair of Relationships Australia National. He holds tertiary qualifications in both economics and psychology and a Doctorate in Dispute Resolution.  Andrew has experience and specialist training in individual, marital and family therapy, and family dispute resolution and has practiced as a psychologist, mediator and family dispute resolution practitioner for over 20 years.  Andrew is a former member of NADRAC (National Alternative Dispute Resolution Advisory Council). During his term as a part-time Commissioner Andrew has stood down from several other Board positions including, ADRAC (Australian Dispute Resolution Advisory Council), the Mediator Standards Board and the Australian Chapter of the Association of Family and Conciliation Courts. Andrew has a particular interest in research and evaluation and has initiated and implemented many research projects examining the efficacy of family services programs, and in particular mediation services, in the naturalistic setting. These have resulted in many conference papers and journal articles addressing the evidence for effective practice in counselling, family violence prevention and mediation services.  He is an Industry Partner in three recent large Australian Research Council Linkage research projects. One of these is examining the effects of family violence on the process and outcome of mediation.  Collectively these research activities have attracted national and international interest and have influenced the design of models of practice.