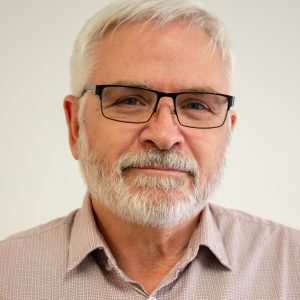 Keynote Address
The Place of the Trauma Framework in Child and Family Services
In this address, Dr Bath reviews the remarkable emergence of the trauma framework, from bit player 15 years ago to the dominant theoretical perspective of today. He explores the place of this framework amongst other more established approaches, touching on some of the criticisms and controversies and different response options for agencies. Rather than promoting trauma as the lens though which all client challenges and issues should be viewed, he emphasizes its capacity to enrich existing practice by focusing on the unique needs and support priorities of a significant sub-set of vulnerable clients.
Watch the full Keynote below:
Biography
Dr Howard Bath has had a long career working with children and young people in the child welfare, youth justice and mental health systems. He was a youth worker and house parent, then trained as a Clinical Psychologist before becoming Regional Director for Barnardos in the ACT. After completing a doctorate at the University of Washington he returned to Australia to manage a child and family services agency (Marymead Child and Family Services) in the 1990's then established the Thomas Wright Institute to provide direct clinical, training and program evaluation services across Australia.
For six and a half years from 2008 to 2015 Howard was the inaugural Children's Commissioner in the Northern Territory with a mission to ensure the wellbeing of vulnerable children and their families in government-administered or funded services. In that context he was co-chair of an Inquiry into the child protection system in the Northern Territory, the report from which provided a roadmap for the re-development of services in that jurisdiction. Through Allambi Care he currently provides a range of consultancy and training services across Australia and internationally, focusing on the impacts of severe adversity, interventions that promote of healing and growth, and the processes of organisational change.
Howard has authored numerous professional papers and reports on child protection, out of home care, family preservation and developmental trauma. He is co-author (with John Seita) of the recently published book: The Three Pillars of Transforming Care: Trauma and Resilience in the Other 23 Hours (2018, University of Winnipeg).