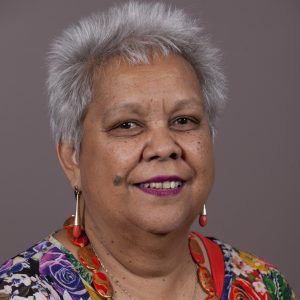 Keynote Address
Putting our voices at the centre of delivering services to our communities
Self-determination has been a guiding principle for our international and national advocacy for decades, and is a recognised human right in the UN Declaration on the Rights of Indigenous Peoples.
Aboriginal and Torres Strait Islander people have long called for our voices to be listened to when it comes to our communities and our lives.
Yet, all too often we have decisions and actions imposed upon us with limited options to work in genuine partnership, or value our expertise and experience.
At a time where progress on closing the gap is stalled, it is time that putting our voices and control at the centre of developing the solutions to the issues facing our communities is embraced, supported and enabled.
The Uluru Statement from the Heart made clear how important having our voices heard is, but there are many examples and ways of working that can support this at a local level.
How can we take the next step together on approaches that put our voices, our experience and our culturally centred solutions at the heart of how we address the disadvantage we experience?
Where we have been able to drive the solutions, the results speak for themselves, with Aboriginal and Torres Strait Islander Community Controlled Health Services accounting for the largest gains in closing the health equality gap.
We need to feel welcomed, understood, valued, and listened to when we access services, and often that means we choose to go to Aboriginal run and controlled services.
But these sectors and the number of services is small and underfunded.
Aboriginal and Torres Strait Islander people, like other citizens, continue to access mainstream services all over the country. How should we think about the role of these services and how we can work together in a way that centres Aboriginal and Torres Strait Islander voices when working with our communities?
Watch the full Keynote below:
Biography
Dr Jackie Huggins AM FAHA is Bidjara and Birri Gubba Juru from Queensland. Jackie is the Co-Chair of the National Congress of Australia's First Peoples. She was the National Co-ordinator for the Aboriginal Women's Unit in DAA in 1984 and on the Steering Committee for the Aboriginal Women's Task Force which produced the Women's Business report. She was the Co-Commissioner for the Inquiry Into the Separation of Aboriginal and Torres Strait Islander Children from Their Families. She was the first Indigenous woman to Chair the Qld Ministerial Council for Domestic Violence and on the Indigenous Reference Group for 14 years, Centre for Domestic and Family Violence Research, Central Qld Uni, Mackay. In honour of this work she was granted an Honorary doctorate from CQU in December 2017. She has written widely on women's issues, feminism and history.