NSW
Posted 3 weeks ago
Mar 23, 2018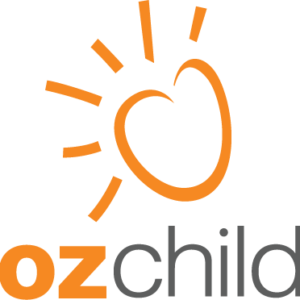 Website OzChildTweets OzChild
OzChild's are looking for a Psychologist looking to take their career to the next step and join our Multi-Systemic Therapy – Child Abuse and Neglect team based in Campbelltown, New South Wales, as a Senior Supervisor.
Based in Campbelltown
Senior role as part of an internationally acclaimed program (MST-CAN)
Annual Salary $120,000 + 9.5% Super
Psychologists/Therapist at OzChild:
MST-CAN is an internationally recognized program for families who have come to the recent attention of child protection services due to physical abuse and/or neglect. This program is designed to treat 6-17 year olds and their families to reduce risk of entering out-of-home care. It has proven to keep them together, ensure children and young people are safe, prevent abuse and neglect, and reduce mental health difficulties experienced by adults and children
As MST-CAN Program Supervisor you will be part of an ambitious organisation that is leading and influencing sector change. You will ensure the successful delivery of Multisystemic Therapy – Child Abuse and Neglect (MST-CAN) to children, young people and their families in the MacArthur/Ingleburn area. You will have supervision of Psychologists, Therapists, Psychiatrists, family support workers and resourcers.
You will have:
Masters level registered Psychologist or Psychologist with doctoral qualification
Previous experience in the child and family welfare field
A working understanding of the culture and strengths of the families within the MST-CAN population
Able to provide group supervision, and individual supervision as needed, to ensure effective implementation of MST-CAN treatment and adherence to MST principles
Knowledge of Child Protection issues in relation to children "at risk"
(Please refer to the position description for further details)
What we offer:
Flexible working arrangements
Training and skills development
Friendly and supportive work environment
Annual Salary $120,000 + 9.5% Super
Full time role
About OzChild
For over 165 years, OzChild has been committed to the protection of Australia's most vulnerable children and families. Our purpose is to support vulnerable children and young people by preventing abuse and neglect, providing healing and strengthening families.
Click APPLY to submit your application.
Enquiries are welcome, please call or email Richard Bishop on 02 8664 9114 or rbishop@ozchild.org.au
OzChild is an equal opportunity employer and encourages individuals of diverse backgrounds to apply. This includes, but is not limited to, those from the Aboriginal and Torres Strait Islander, Culturally and Linguistically Diverse and GLBTIQ communities.