Engaging Adolescents™ for Child and Family Specialists
November 9 @ 9:00 am

-

5:00 pm

AEDT

$380.00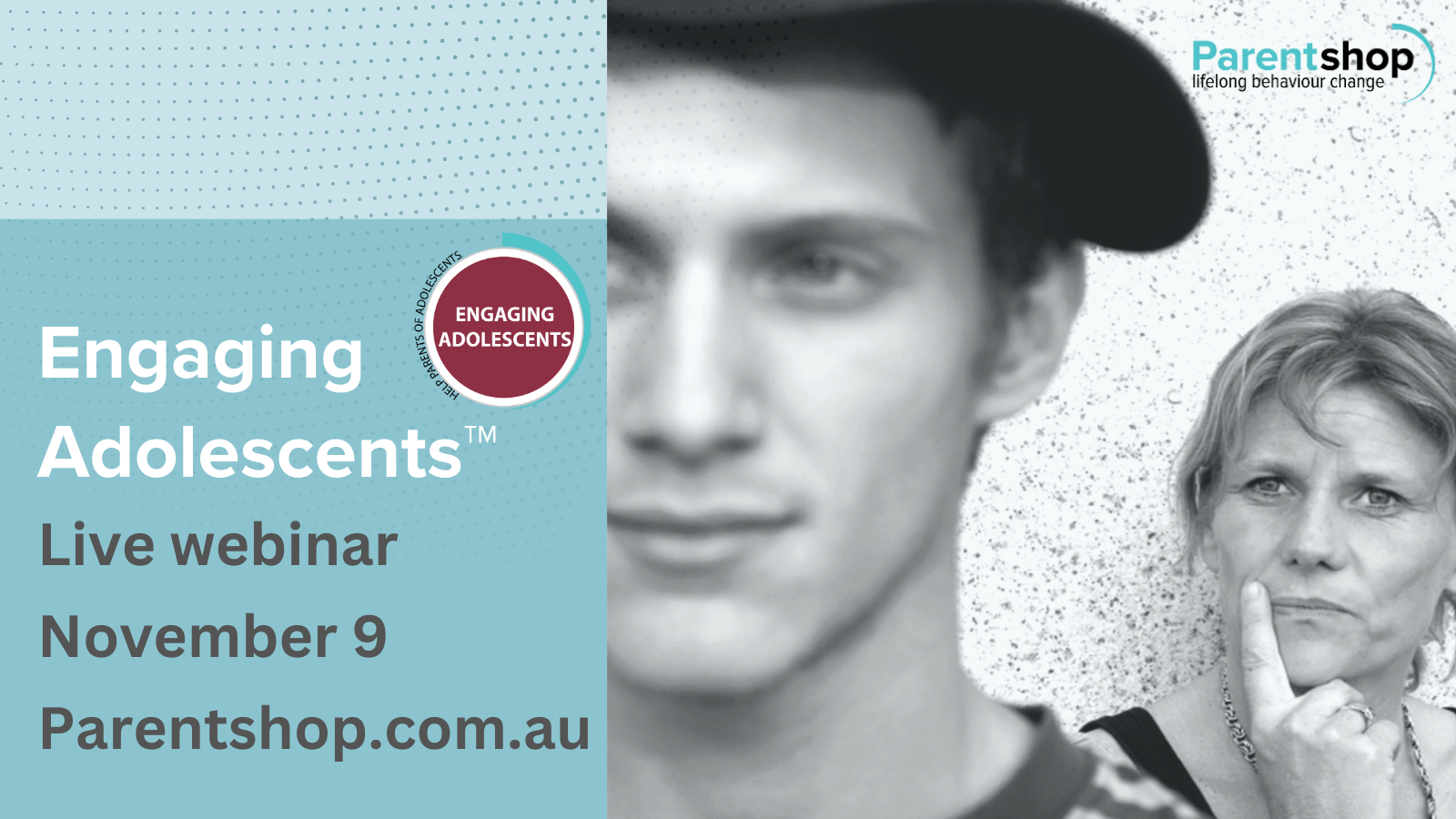 This workshop provides easy-to-use techniques to enlist adolescents to manage their own teenager behaviour problems and emotional reactions. You will learn how to build a relationship with a teenager, help parents to build a relationship with their teenager, and strategies to deal with unacceptable behaviour.
Participants will walk away with a renewed sense of confidence about the role they can play in their teenagers' lives and how they can assist parents to manage teenagers without conversations morphing into arguments.
The professional training includes role-play, group discussion, worksheets, and videos. This one-day course equips professionals with skills to use in their work with teenagers and their parents as well as the knowledge to teach parents the program over three sessions and/or how to teach the tenets of the program in a few one-to-one clinical sessions should you wish to certify to become an Engaging Adolescents™ parent educator.
To become a certified parent educator, you'll be provided with additional resources needed in order to present to parents. This ensures that our product is only being taught at the highest quality. There are several benefits in becoming certified: Certification is renewed each year at $69 for your first year and $49 thereafter. To remain certified, parent educators are required to complete a refresher every five years. Certification for the year is included in the refresher price.
Related Events
Please note that posting onto the Events & Training calendar is reserved for FRSA Members only.