The FRSA Board consists of seven elected members and up to two additional co-opted members, at the Boards' discretion.
They meet four times annually to discuss governance and long-term goals, approve major actions of the organisation, support FRSA to fulfil its mission and ensure implementation of the FRSA Strategic Plan 2018-21.
Each Board position works on a two year term, and no Board member can exceed a maximum of three consecutive terms.
FRSA is responsible for supporting the Board, and for coordinating the Call for Nominations and ballot each year.
The Call for Nominations will be sent no more than 4 months prior to the AGM.
To nominate a potential candidate, you must be the authorised Member Delegate of an FRSA Full Member organisation who has not nominated any other candidate, and the person you are nominating must be the authorised Member Delegate of a Full Member or Associate Member organisation. All nominators, seconders and nominees must have their fees paid in full by the Call for Nominations date.
Useful Documents
The following documents are available to prospective nominees; please contact us or (02) 6162 1811 for copies:
FRSA Board Members (2019 - 2020)
Glenda Devlin
B. Social Work (Hons), M. Gestalt Therapy (La Trobe), Cert. Executive Management and Development (AGSM), MAASW, GAICD
FRSA Board Chairperson
Finance, Risk & Governance Committee
Sector Events Committee
Strategic Leadership Forum Committee
Appointed: 24 November 2017
Reappointed: 22 November 2019
(Current term expiry AGM 2021)
Glenda Devlin has worked for over thirty years in the Family Services sector, with experience as a practitioner, senior manager and senior executive across multiple service types and in regional and major city contexts. Glenda initially trained as a Social worker at UNSW, followed by a Master's Degree at La Trobe, and has a ground up understanding of the sector with extensive relationships and networks built across the organisations working in the Family Services arena.
Over the last ten years, Glenda has developed expertise in the core areas of board responsibility including change management, strategic planning, financial reporting and risk management through her management experience and support of other organisations, alongside training at the Australian Graduate School of Management at UNSW and as a Graduate of Australian Institute of Company Director's Course. Particular achievements in Anglicare have included supporting a client centred organisational culture through a number of significant changes including a merger with another organisation in mid- 2016; implementation of a number of new businesses within Anglicare (government and donor funded); and the development of three organisational Reconciliation Action Plans along with a role as ongoing role as co-chair of the RAP Working party.
Glenda has been an active participant in FRSA conferences and Senior Executive Forums. She has presented at FRSA conferences, been a member FRSA conference committees and has been involved in sub-committees looking at both the Performance Framework and Contractual issues.
Teresa Jayet
MBA, Grad FDR, BSocWk, BEd, Dip Financial Counselling
Board Deputy Chairperson
Chairperson Research and Policy Committee
Finance, Risk & Governance Committee
Appointed: 23 November 2018
(Current term expiry AGM 2020)
Teresa Jayet is the Chief Executive Officer of the multi-disciplinary Organsiation, Mallee Family Care, and has 25 years experience in the human services sector across rural, remote and regional communities.  Teresa's career commenced in the education sector where the foundation for her commitment to improve the lives of vulnerable and disadvantaged children and families was established.
In her career, Teresa has had case work experience and held Executive roles, which has included direct oversight of a Community Legal Centre, Family Relationship Centre, Post Separation Cooperative Parenting Program, Child Contact Service, Regional Family Dispute Resolution, Financial Counselling, Communities for Children, Family Law Pathways, Mental Health and Disability Services, Research and Education, Foster Care as well as Family Counselling and Therapeutic Services.
Teresa is a member of the Australian Institute of Company Directors and has experience in a number of Non-Executive Director roles which include Chair, Deputy Chair and Treasurer.  Teresa also holds qualifications in Masters Business Administration, Graduate Diploma Family Dispute Resolution, Bachelor Social Work, Diploma Financial Counselling and Bachelor Education.
Serge Sardo
B.A. Grad Dip Counselling, MBA, Registered Psychologist
Board Treasurer
Chairperson of the Finance, Risk & Governance Committee
Appointed: 24 November 2017
Reappointed: 22 November 2019
(Current term expiry AGM 2021)
Serge is the CEO of Better Place Australia (formerly FMC Mediation and Counselling and a Board Director for Scope Disability Services and Family and Relationship Services Australia (FRSA). Prior to these roles he was the inaugural CEO of the Victorian Responsible Gambling Foundation where he was instrumental in establishing the Foundation as a world leader in the delivery of counselling, support and prevention programs to over 100 different locations.
Serge has accumulated over 10 years' experience as a CEO and non-executive director for not-for-profit or government organisations.  As a psychologist with nearly 20 years' experience, Serge has delivered and managed a wide variety of community based therapeutic and prevention services and has been a member of two Ministerial Advisory Councils at the state and federal level. With an MBA qualification and strong commercial experience, Serge also brings to the role expertise in marketing, social policy and advocacy.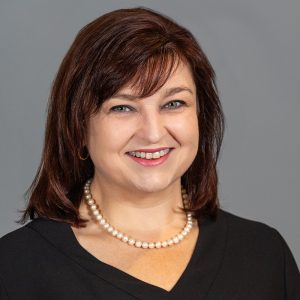 Paula Washington
BA (Psychology), MBA (Dispute Resolution), JP (Qual)
Chairperson of the Sector Events Committee 
Chairperson of the Conference Reference Committee
Chairperson of the Strategic Leadership Forum Committee
Research and Policy Committee
Appointed: 1 December 2016
Reappointed: 23 November 2018
(Current term expiry AGM 2020)
Paula Washington has worked in the social services sector for 22 years across the areas of child protection, alternative care, counselling mediation, aged care, volunteer and disability support services. She has been in leadership roles for more than 18 years, managing residential, counselling, therapeutic, dispute resolution, employment and educational services across rural, remote and regional centers in Central and North Queensland.
Paula has an undergraduate major in psychology and MBA majoring in dispute resolution. Her areas of interest include service development and strategic planning with particular focus on National Disability Insurance Scheme service development and Domestic and Family Violence Interventions. Her passion for innovation has driven the development of a series of initiatives responding to regional issues for the Northern and Central Queensland regions including research and development of family wellbeing initiatives for FIFO and mining families, development of programs for Defence and Military families that resulted in securing funding, ongoing strategic and practice linkages with James Cook University.
Paula is presently involved in regional leadership groups focused on workforce development for the Disabilities services sector, integrated domestic and family violence responses, the Townsville West Communities for Children Committee and is the Chair of the North Queensland Family Law Pathways Network.
Tony Fitzgerald
B. Bus Acctg. CPA MAICD
Finance, Risk & Governance Committee
Sector Events Committee
Conference Reference Committee
Appointed: 23 November 2018
(Current term expiry AGM 2020)
Tony has enjoyed an executive career in three organisations over his working life, NAB and State Trustees, with his most recent role being CEO of the Centacare, Catholic Diocese of Ballarat.
In his role as Managing Director (MD) of State Trustees he spent over 11 years looking after people with a legally recognised mental or intellectual incapacity and managing all of their financial and legal affairs under statutory appointment from VCAT.   State Trustees employs 450 people and has a gross revenue of approximately $65m, having grown from approximately $42m when Tony became MD.
During his time at the State Trustees Tony held industry leadership positions including President of the Trustee Companies Association and Member of the Financial Services Council Board Trustee Committee. He was also Treasurer of the Australian Guardianship and Administration Council and a member of the Association of the Australian Public Trustees.
While at State Trustee Tony established strong networks into the Victorian Government, particularly the Departments of Treasury and Finance and Health and Human Services. He has strong relationships with client advocacy organisations such as Alzheimer's Australia and Carers Victoria.
Prior to joining State Trustees Tony spent over 25 years at the NAB both domestically and overseas working in senior positions in Marketing, Credit and Strategy & Planning. Tony has also enjoyed a secondment to the NAB's former subsidiary in Northern Ireland.
Since becoming CEO of Centacare Tony has been committed to advocating on behalf of the homelessness, unemployed and disability sector.   He is a member of the Board of CatholicCare Victoria Tasmania, the Australian Catholic Housing Alliance and is the current Chair of the Central Highlands Family Services Alliance.
Tony is a graduate of the Queensland University of Technology with a degree in accounting, is a CPA and a member of the Australian Institute of Company Directors.
Leanne Strommen
B. Social Work, AdvCert in Human Services (Disabilities), GDip in Housing Management and Policy
Sector Events Committee
Conference Reference Committee
Research and Policy Committee
Appointed: 22 November 2019
(Current term expiry AGM 2021)
Leanne Strommen is the General Manager Community Services of Centrecare Inc, which delivers a diverse range of social services to the West Australian community and provides 65 programs and over 150,000 community contacts a year. Her involvement in the sector, both paid and voluntary positions spans over 30 years. Leanne 's direct experience is through her work in the areas of individual, family and children counselling, family and relationship services, early education programs, homelessness support, housing provision, justice programs, settlement services, out of home care, financial counselling support and family and domestic violence services. Leanne is strongly committed to the recognition of Indigenous people as the original custodians of our land and working towards addressing the barriers that Indigenous people face in getting appropriate services to meet their needs.
Her involvement in the sector, both paid and voluntary positions spans over 30 years. Leanne's managerial skills and knowledge of community services has helped her develop a deep understanding of the social service sector and government systems in which community service organisations engage. Leanne considers it essential that people from all backgrounds have access to service consistency and service excellence. Further to this, that the sector is central to the future wellbeing of so many Australians and continually seeks through advocacy and lobbying to protect the integrity and quality of social service delivery throughout Australia.
Leanne's strong knowledge and understanding of the local needs of the community and effective responses pertains to metropolitan, rural and remote areas. Her involvement has been in state government and national committees including being the former chairperson of Shelter WA, Community Housing Coalition of WA and Western Australian Catholic Migrant and Refugee Office, and a former Board Member of the Australian Federation of Homeless Organisations and National Shelter.
Allison Wainwright
M.Social Work (University of South Africa), Psych (Hons) (University of South Africa), BSocSc (Hons)
Research and Advisory Committee
Sector Events Committee
Strategic Leadership Forum Committee
Appointed: 22 November 2019
(Current term expiry AGM 2021)
Allison has worked in both government and not for profit sectors in senior practice and executive management roles in the areas of children, youth and family services in South Africa and Australia. Allison has an extensive range of knowledge and experience spanning over 20 years of social work practice. She has a specialist skill set that focuses on programmatic design of therapeutic systems that provide trauma informed interventions and family sensitive practice including crisis services, residential care, child protection, family support and community based models. Allison has previously managed clinical, case management support teams in family violence, children and family services – in particular clinical mental health, and services for women and children experiencing violence.
Allison has provided leadership over primary prevention initiatives in South Africa with a strong focus on HIV/AIDS prevention, family violence prevention and sexual health. She has overseen the governance of the first Together We Can pilot in Cardinia shire.
His Honour, Judge Matthew Myers AM
Co-Opted Board Member
BA, B.Laws, GDip Family Dispute
Resolution, M.Laws
Appointed: 6 February 2015
Reappointed: 17 February 2016
Reappointed: 24 November 2017
Reappointed: 23 November 2018
Reappointed: 22 November 2019
(Current term expiry AGM 2020)
His Honour Judge Matthew Myers AM was appointed as an ALRC Commissioner in February 2017 to lead the inquiry into the incarceration rates of Aboriginal and Torres Strait Islander peoples. Judge Myers was appointed to the Federal Circuit Court of Australia in 2011. He is an Adjunct Professor of Law at the University of New South Wales and holds a Bachelor of Arts and a Bachelor of Laws from the University of New South Wales, a Master of Applied Law (Family Law) from the College of Law and a Vocational Graduate Diploma of Family Dispute Resolution from Bond University.
Prior to his appointment, Judge Myers undertook work as a Notary Public, Accredited Collaborative Family Lawyer and as an Accredited Family Law Specialist with separate accreditation in New South Wales, Victoria and Queensland.  Judge Myers had additionally worked in the area of family law mediation both as a Nationally Accredited Mediator and as an Accredited Family Dispute Resolution Practitioner with CentreCare and Legal Aid New South Wales. From 1999 until 2010 Judge Myers was a member of the New South Wales Community Aid Panel.
Judge Myers was awarded the NSW Law Society President's medal in 2011 and received the award of Member of the Order of Australia in the Queen's Birthday Honours list in 2013 for services to the community in the area of welfare and family law.
Judge Myers is a member of the Board of Family and Relationship Services Australia, member CatholicCare Advisory Council (Broken Bay Dioceses), member Law Society of New South Wales Indigenous Issues Committee, member Federal Circuit Court of Australia Indigenous Access to Justice Committee and RAP Working Group, Co-Chair of the Aboriginal Family Law Pathways Network, member of the Central Coast Family Law Pathways Network Steering Committee, member of the Darkinjung Local Aboriginal Land Council, member of the New South Wales Aboriginal Land Council,  member of the National Congress of Australia's First Peoples, member of the Honoured Friends of the Salvation Army, member of the Royal Australian Air Force Specialist Reserves and holds the Commissioned Officer rank of Squadron Leader. Judge Myers is a Fellow of the Australian Academy of Law.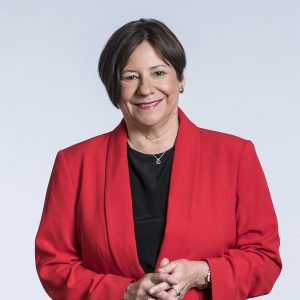 Megan Mitchell
National Children's Commissioner
Co-Opted Board Member
Appointed: 1 March 2019
Reappointed: 22 November 2019
(Current term expiry AGM 2020)
Megan Mitchell is Australia's first National Children's Commissioner at the Australian Human Rights Commission, appointed in 2013.
Megan has previous experience in both government and non-government roles in child protection, out-of-home care, youth justice, disability, and early childhood services. Megan also holds qualifications in social policy, psychology and education.
In her role as Commissioner, Megan focuses solely on the rights and interests of children, and the laws, policies and programs that impact on them.
Each year, Megan presents a statutory report to federal Parliament on the state of children's rights in Australia. In her work to date, Megan has focused on the prevalence of suicide and intentional self-harm in children and young people, the impact of family and domestic violence on children and young people, the oversight of children and young people in correctional detention, and the experiences and trajectories of young parents and their children.
Terms for Current Board Members
Paula Washington since AGM 1/12/16 to AGM 2020
Glenda Devlin since AGM 24/11/17 to AGM 2021
Serge Sardo since AGM 24/11/17 to AGM 2021
Teresa Jayet since AGM 23/11/18 to AGM 2020
Tony Fitzgerald since AGM 23/11/18 to AGM 2020
Leanne Strommen since AGM 22/11/19 to AGM 2021
Allison Wainwright since AGM 22/11/19 to AGM 2021
Judge Matthew Myers since 6/2/15 to AGM 2020
Megan Mitchell since 1/3/19 to AGM 2020
Executive
Chair: Glenda Devlin
Deputy Chair: Teresa Jayet
Treasurer: Serge Sardo
Finance, Risk and Governance Committee
Chair: Serge Sardo (Treasurer)
Members:
Glenda Devlin (Board Chair)
Tony Fitzgerald
Teresa Jayet
Jackie Brady (ED – Ex officio)
Research and Policy Committee
Chair: Teresa Jayet
Members:
Paula Washington
Megan Mitchell
Allison Wainwright
Leanne Strommen
Sector Events Committee
Chair: Paula Washington
Members:
Glenda Devlin
Tony Fitzgerald
Allison Wainwright
Leanne Strommen
Conference Reference Committee
Chair: Paula Washington
Members:
Tony Fitzgerald
Leanne Strommen
Strategic Leadership Forum Committee
Chair: Paula Washington
Members:
Glenda Devlin
Allison Wainwright
Co-Opted Board Members
Judge Matthew Myers
Megan Mitchell