Registration
Registrations for the FRSA National Conference are now open!

FRSA Conference Ticket Types
Speaker Rate 
Early Bird Rate 
Standard Rate 
Closes 5pm 31 August 2017
Closes 5pm 30 Sept 2017 
1 Oct 2017 – 08 Nov 2017
Member Conference (Including Dinner)

$885.00

$995.00

$1,195.00

Member Conference  (No Dinner)

$810.00

$920.00

$1,120.00

Non-Member Conference (Including Dinner)

$1,070.00

$1,295.00

$1,495.00

Non-Member Conference  (No Dinner)

$995.00

$1,220.00

$1,420.00

 

Extra Exhibitor Ticket – No Dinner (available to existing sponsors/exhibitors only)

 

 

$550.00

 

Pre-Conference Workshops
Aboriginal & Torres Strait Islander Practitioners' Forum (All Day)
Note: This workshop is reserved for Aboriginal and Torres Strait Islander Practitioners' only. 

 

$150.00

$150.00

Family Law Workshop (All Day)

 

$150.00

$150.00

Creating a Culture of Research & Evaluation (Half Day)

 

$120.00

$120.00

CfC Workshop (Half Day)

 

$120.00

$120.00

Post-Conference Workshop
Practical Applications of Collective Impact, International Keynote Presenter Dr Brian Bumbarger
(Half Day 2.00pm – 5.00pm) 

$95.00

$95.00

 

 

Conference Dinner
Extra Dinner Ticket – Subject to Availability

 

$175.00

$175.00
Fees and charges
All credit card transactions will incur a 2.0% surcharge* on the total amount of the transaction.
(* Subject to change)
Cancellation Fees:
$150 prior to 30 September 2017
50% of fees paid 1 October – 8 November 2017
No refund on or after 9 November 2017
Late/Onsite Registration per Delegate:
$150 from 9 November – 24 November 2017
FRSA Member Only '6 for 5' promotional registration
FRSA Members Only '6 for 5' promotion registration, purchase 5 registrations and receive 6th free. Simply enter the names of 5 members you will register in one transaction and when complete, you'll receive a link and code in your confirmation email to register your 6th attendee. Available at both Early Bird and Standard Rates.

Any questions regarding registration, please contact Conference Secretariat KAIGI at FRSA@kaigi.com.au or 02 6198 3218.

Speakers
International Keynote
International Keynote
National Keynote
National Keynote
National Keynote
MC
Panellist
Panellist
Panellist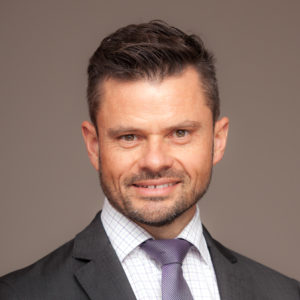 Panellist
Panellist
Panellist
Panellist
Panellist
Panellist
Panellist
Panellist
Panellist
Venue Information
Recognised as Australasia's Leading Meetings and Conference Centre from 2012 – 2016 by the prestigious World Travel Awards, MCEC connects you with everything you need. MCEC offers incredible spaces, leading technology, award-winning food and the expertise to bring it all together. It has a pillarless floor space of 30,000 square metres, making it the largest such space in the southern hemisphere, which allows it to host thousands of large exhibitions, some which are held each year.
MCEC is owned by the Victorian State Government and managed by Melbourne Convention and Exhibition Trust and is located on the banks of the Yarra River in central Melbourne, in close proximity to hotels, cafes, bars, restaurants, shops and attractions.
51 dedicated meeting rooms offer array of sizes, locations and configurations.

30,000 square metres pillar-less exhibition space.

Latest technology and audio visual built into every room.

Free wi-fi for all delegates.
Information on transport and how to get to MCEC, parking, sustainability, technology etc is all available on the website: www.mcec.com.au.
Conference Partners
Attorney-General's Department (AGD) serves the people of Australia by upholding the rule of law and providing support to the Australian Government to maintain and improve our systems for law and justice, national security, emergency management, and natural disaster relief.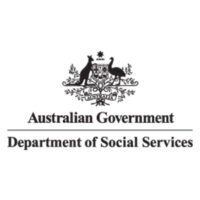 The Department of Social Services aspires to be Australia's pre-eminent social policy agency. Our mission is to improve the lifetime wellbeing of people and families in Australia.
Sponsors
Exhibitors
Sponsorship & Exhibition Opportunities
FRSA is pleased to announce that the upcoming FRSA National Conference 22-24 November 2017 is now an ACWA endorsed CPD event.
Members can claim CPD points for their participation.
For more information, please visit the ACWA website here.