Distressed or Deliberately Defiant? Cairns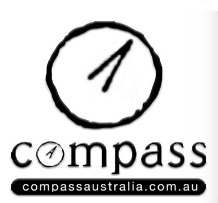 We've all experienced the annoyance of having to deal with poor behaviour in our schools and classrooms. Does your school have students that…
Can be verbally and physically aggressive for little reason.
May fly into behavioural outbursts with little warning and as a result of no clear triggers.
You may suspect or know they have or had a problematic home environment.
You just can't seem to get through to them – or when you do – they tend to sabotage the relationship.
Your "tried and true" behaviour support techniques just don't seem to work and they can end up being withdrawn from class activities, removed from class, suspended or even excluded.
Your "gut instinct" seems to tell you that there is something that is just not quite right with these kids!
Every so often though, particular students can present as exceptionally difficult to manage. These kids are not your usual behaviour support cases – there is something more complex underlying their situations and they present quite serious challenges to our schools.
Grounded in attachment theory and neuroscience research, this seminar will explore why these children and young people often defy rules and authority, can sabotage even the most supportive of relationships and can continually put themselves at-risk. Participants will explore the reasons why students who have experienced trauma and a poor attachment to their primary caregiver/s in early childhood – behave in the way they do in primary and secondary school. They will also examine why our "usual" or "traditional" behaviour management systems have so little impact on these behaviours (or even sometimes make things worse)! Helpful behaviour support approaches, strategies, and resources will be provided and discussed.
This is a "must do training" for all school personnel who work with students with extreme and challenging behaviour, who have suffered trauma and maltreatment. Professionals who receive referrals from schools to assist with difficult students, will also find this training valuable in understanding the challenges teachers/schools face and the effective strategies that can be used to co-manage behaviour and support out of school therapeutic interventions.
Dr Judith Howard is a senior lecturer and researcher with the Queensland University of Technology. She also has an extensive history with the State Education System in Queensland during which she has worked as a teacher, a school counsellor, a child and adolescent behaviour specialist and has held both Regional and State positions overseeing behaviour support processes in Qld schools. Dr Howard has a passion for educating educators and other professionals from government and non-government agencies who are involved in the support of children and young people presenting with challenging school behaviour. She is particularly focused on the concerns of students from attachment/trauma histories. In 2013 she published the highly acclaimed book Distressed or Deliberately Defiant?