Sexually Harmful Behaviour, Gold Coast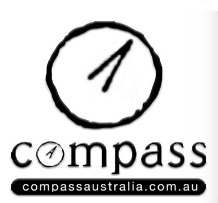 The workshop introduces the audience to the practical application of a strengths based approach to safety assessments with a particular emphasis on narrative and solution focused therapy and the Signs of Safety Model (Turnell &Edwards 1999). The workshop will discuss how these approaches can be applied in developing a language to support the young person and their families/caregivers in talking about the sexually concerning or harmful behaviour, safety planning, responsibility taking, assessing levels of safety and working with denial.
The workshop provides guidance for working across a range of settings – whether directly with families, in schools or with children with learning difficulties. This practical workshop will be an essential tool for social workers, counsellors, teachers, nurses and any professional with responsibility for child protection.
The issues explored are:
Developing safety through strengths and solution talk.
Assessing risk and building safety.
Conversations with young people about their behaviour.
Working with denial.
Working within the context of the family.
Working with young people with learning needs.
Working within the context of the school environment.
Jackie Bateman is a solution focused practitioner, international trainer, consultant and author. She previously worked as a social worker in child protection, and then youth offending before joining Barnardo's (UK) in 2002 as a practitioner and Children's Service Manager for The Junction, a service which works with children and young people whose behaviour is sexually concerning/harmful and their families. Jackie currently works for South Eastern Centre Against Sexual Assault (SECASA) in Melbourne. She has co-authored of two books "Working with Children and Teenagers Using Solution-Focused Approaches" and "Children and Young People Whose Behaviour is Sexually Concerning or Harmful".