Sensory Processing, Newcastle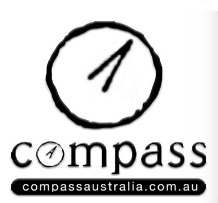 Sensory Processing refers to the neurological process that organises the way the nervous system receives messages from the senses and turns them into appropriate motor and behavioral responses. Whether you are biting into a hamburger, riding a bicycle, or reading a book, your successful completion of these daily activities requires processing sensation or "Sensory Integration" (or SI).
For many people, Sensory Integration develops in the course of ordinary childhood activities. However for some people, Sensory Integration does not develop as efficiently as it should and difficulties emerge. This is known as Sensory Processing Difficulties (SPD) and describes the difficulty some people's nervous systems have with taking in, integrating and making use of sensory information. This changes how the person then responds to changes in their own body, the environment and how they interact with it and others around them. It can influence self-regulation, movement, learning and interaction with others. Difficulties can been seen in isolation or, more frequently, in combination with other diagnoses – including Autistic Spectrum Disorder, Attention Deficit, Learning Disabilities, Developmental Coordination Disorder and Regulatory Disorders.
Pioneering occupational therapist and neuroscientist Dr Jean Ayres, likened SPD to a neurological "traffic jam" that prevents certain parts of the brain from receiving the information needed to interpret sensory information correctly. A person with SPD finds it difficult to process and act upon information received through the senses, which creates challenges in performing countless everyday tasks. Unfortunately, misdiagnosis is common, because many professionals are not trained to recognise sensory issues, yet research suggests that as many as 1 in 20 children's daily lives are affected by SPD. Sensory Processing Difficulties occur within a broad spectrum of severity. While most of us have occasional difficulties processing sensory information, for children and adults with SPD, these difficulties are chronic, and they disrupt everyday life. Motor clumsiness, behavioral problems, anxiety, depression, school failure, and other impacts may result if the difficulties are not treated effectively.
In this one-day workshop leading UK Advanced Sensory Practitioner and Lecturer Chris West explores the key concepts and interventions of Sensory Processing to provide you with a foundation to; identify sensory difficulties in children and recognise when a child is struggling, understand how these difficulties influence behaviour and emotion regulation, and how best to integrate Sensory Processing approaches into a range of settings such as clinics, school and home.
You will learn:
Overview of Sensory Processing and Integration: history and development, current and future directions.
The latest evidence and practice for Sensory Processing.
Exploration of the individual sensory systems and their role in everyday life.
Sensory Processing Difficulties: what to look for, how they impact and suggestions for improvement including when to refer on.
Practical strategies for use at home and school.
Chris West is a UK based Occupational Therapist. As a Team Leader of an integrated children's service, she played a key role in the successful delivery of services for children who have sensory processing challenges including the 'Just Right State' programme, along with developing the 'Here's Looking at You', programme to support parent-infant attunement from conception to 3 years of age. Chris is a lecturer for the Sensory Integration Network (UK) and co-editor of their monthly newsletter emphaSIze. She became an Advanced Sensory Integration Practitioner in 2013, and continues to mentor SI practitioners. She has a special interest in working with children who have been fostered, and adopted, and experienced developmental trauma.
Related Events