Post Traumatic Success, Adelaide
August 23, 2016

-

August 24, 2016

$550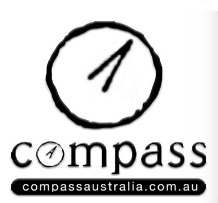 Professionals and clients can pay much attention to diagnosis and the psychological or emotional damage from traumatic events. Post-Traumatic Stress Disorder is increasingly seen as the almost inevitable consequence of experiencing trauma, giving weight to the importance of in-depth therapy (often with some form of re-experiencing) or the notion that therapy with clients who have experienced sexual abuse or severe trauma is somehow different or more specialised.
However the complexities of trauma can be approached from a different angle: What do people do to survive? What makes them strong? From this view, resilience and post-traumatic growth become the primary focus. Results of several studies suggest that traumas need not be debilitating and that most people are resilient and even grow in the wake of trauma, loss and grief. Understanding and highlighting the sources of this resilience and post-traumatic growth along with focusing on hope and optimism help professionals foster these strengths in their clients, as opposed to focusing on what is wrong with them, which can have a discouraging effect. From a Solution-Focused (SF) perspective, the focus in treatment shifts from post-traumatic stress to post-traumatic success.
This workshop focuses on adolescents and adults who have experienced sexual abuse, violence, natural disaster and other kinds of trauma and who present with difficulties of guilt, depression, poor self-esteem, relationship problems, etc. It offers a practical framework for therapy derived from Solution-Focused Brief Therapy (SFBT), the strengths perspective, positive psychology and resilience research. The course includes practical exercises that can be used with individuals or groups that assist in identifying, strengthening and harnessing personal strengths and resources in the wake of traumatic events. For professionals working with trauma, loss and grief, this workshop offers practical direction, new skills and optimistic viewpoints for assisting people struggling with their traumatic past.
You will learn:
How to shift the focus of treating trauma from reducing distress and merely surviving, to building success and positively thriving.
How transforming the belief patterns of BOTH the therapist and client to encompass the possibility of change, draws attention away from beliefs of change being unachievable, feelings of blame/ disempowerment/ invalidation, or other's lack of accountability.
Why the SF assertion that problem and solution are not necessarily connected, tests many common beliefs of trauma, loss and grief.
When and how to balance the need for clients to look forward as a more useful focus, whilst allowing space for looking back in creative, helpful ways.
How to explore client's contrasting notions of ongoing damage with the idea that people who have suffered abuse and trauma can build new views of self and possibilities for a successful future.
Why the SF approach can also have a powerful effect in reducing vicarious trauma in professionals working with trauma, loss and grief.
Michael Durrant is a psychologist and Australia's leading international trainer of Solution Focused Brief Therapy. He is director of the Brief Therapy Institute of Sydney, President of the Australasian Association for Solution-Focused Brief Therapy, Honorary Associate in the Faculty of Education and Social Work – University of Sydney. Michael has extensive experience applying SFBT to the consequences of various kinds of trauma. He has consulted and trained across a wide range of specialist organisations for sexual assault, torture and trauma survivors, police and emergency services, and post–disaster response counselling services for bushfires and floods.