Solution Focused Brief Therapy, Parramatta
October 24, 2016

-

October 26, 2016

$550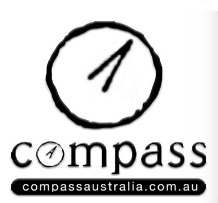 Solution Focused Brief Therapy (SFBT) offers professionals an efficient, user-friendly and evidenced based approach that is responsive to the practical realities of working with young people and adults. The role of counsellors, and other professionals rests largely on the ability to interact with people in ways that emphasises individuals' strengths/ resources, identifies possible solutions and supports movement to change.
With an emphasis on "what works", SFBT focuses on the reality that change is the name of the game. It's used with clients with anxiety, depression, trauma, disruptive behaviours and a host of other emotional and well-being issues. This popular workshop offers a thorough overview of the approach and covers cases from substance abuse, trauma, mental health, child and adolescent difficulties.
You will learn:
Why the fundamental shift from "problem-driven" to "solution-driven" can dramatically change the outcome of any interaction.
How to use cooperative relationships and an individual's language, beliefs and preferences to define changeable problems, and develop highly meaningful and specific goals.
When and how to use a range of techniques and tools; through detailed demonstrations, skills practice exercises, discussions and video examples of ACTUAL therapy sessions.
How the use of "future-focused" questions, building on exceptions and reframing of problems, shifts people away from the problem and towards change.
What the theoretical and philosophical underpinnings of the approach are, and why the resilience research supports it.
Why presenting ideas and interventions as "suggestions" and "experiments" instead of directives can improve the likelihood of clients taking action once they leave your office.
How issues such as "risk" fit with the Solution-Focused approach.
Michael Durrant is a psychologist and Australia's leading international trainer of Solution Focused Brief Therapy. He is director of the Brief Therapy Institute in Sydney, President of the Australasian Association for Solution-Focused Brief Therapy, Honorary Associate to the Faculty of Education and Social Work – University of Sydney, and a visiting faculty, to the Special Education Program – Fontys University, The Netherlands. He has published four books and numerous articles, and is particularly known for the application of Solution-Focused interventions in school and mental health contexts.
Related Events
Please note that posting onto the Events & Training calendar is reserved for FRSA Members only.